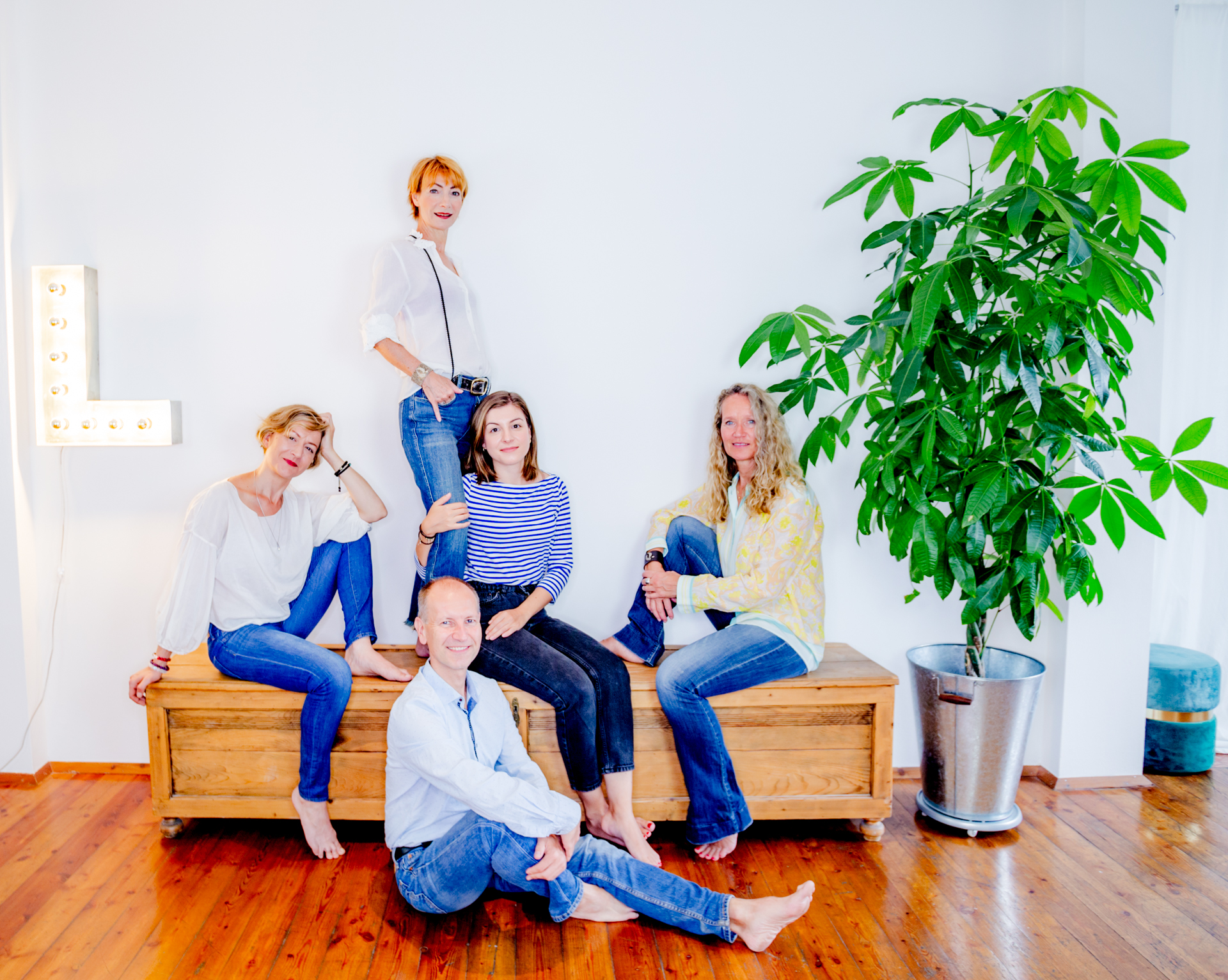 Esther Berg leads the Studio 101 Times, trains NIA, leads Active Meditation and solves energetic blockades with CQM. For many years it has been her dream to have her own studio, where she can not only share her enthusiasm for NIA, but also realize her artistic ideas. A studio where people like to be, feel good and exchange ideas. Her education as a graduate physiotherapist is the basis of her knowledge. She knows how the body works and how the methods she has learned have the best effect. NIA met her in 2001 and she immediately fell in love with the technique. After the White Belt training she started giving lessons directly, and after several further trainings she is active as a Black Belt Teacher in Germany, Hungary and Austria since 2010. Further training in Yoga, Ayurveda, Reconnective Healing and energy work with CQM ensure that she has built up a comprehensive knowledge of body, mind, soul and emotions as well as their interaction.
Rosa Maria Stefanek founded the studio together with Esther and is our Feel-Good-Manager – she brings her good mood into every hour. She has been teaching NIA for more than 10 years and she always puts a smile on her face. She wants you to move joyfully during the NIA dance and to feel the different energies of the different dance elements. She is a certified NIA Black Belt Teacher and also qualified as a Teacher for the NIA Techniques 5-Stages, 52-Moves and Moving to Heal, as well as a Soul Motion Practitioner. During her sports studies she obtained a wide spectrum of training and further education in movement and fitness in many forms and techniques. In NIA, she found what she used to look for when she went from one course to the next. NIA combines dance and fitness in one concept, bundled with a huge portion of fun and joy.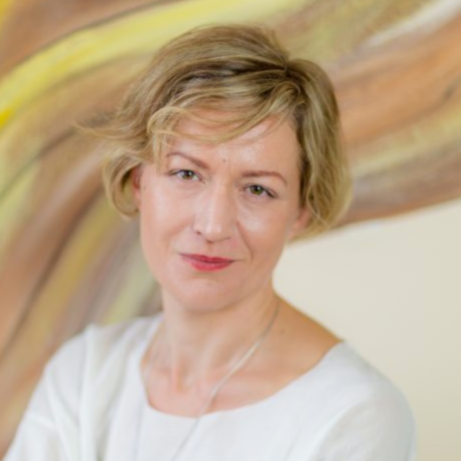 Nomen est Omen – Eszter Olah also trains NIA. She met NIA in 2016 and after the first class she decided that this is exactly what she wants to do in her whole life. Trained as a teacher with White and Blue Belt, she has been teaching NIA classes since 2017 and shares her passion and joy of movement. She works as a fitness trainer and nutrition coach – helping people to become healthy and fit at all levels. With her you get fit in body, mind and soul and dance through your everyday life. Her motto is "Life is dance. Dance is life".
Hanna supports Studio 101 Times on many levels. She makes sure that the online offers are up to date and that they are presented aesthetically and clearly.
She is currently a psychology student and previously studied architecture for 3 years.
She has always had a sense for aesthetics and harmony and actively brings this to the studio and the team. Be it a photo shoot, pre-planning posts on our social media channels or creative solutions in all areas including overcoming technical hurdles.
She walks through the world with her eyes wide open and no detail escapes her. Which in her opinion brings both advantages and disadvantages.
She also has a good flair for technology and finds solutions when something doesn't quite fit yet.
And now we stop listing her skills, because otherwise she will be poached from us…
Our co-founder Andreas makes sure that the organizational processes run in 101 Times and is often an enthusiastic participant at the courses. As a consultant for sustainability he brings his passion to 101 Times – because the studio should reflect the ideas of the Circular Economy and give them a place there. Whether it's about workshops, understanding how to turn the concept of "garbage" into a concept of "resources", or by showing examples of sustainable solutions and products from the region – he is always open to suggestions from the participants. And he will ensure that you, as sustainable and common good-oriented initiatives and companies, get special conditions if you want to do something good for yourself and your employees. Good behaviour towards others must not lead us to neglect ourselves. Movement with joy is a concept that can help everyone.